CHC offering Graduate Fellowships for 2013-2014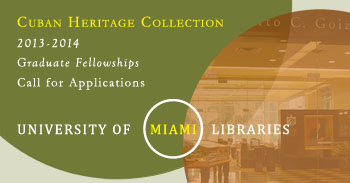 The Cuban Heritage Collection (CHC) at the University of Miami Libraries is now accepting applications for its 2013-2014 Graduate Fellowships, available to doctoral candidates currently engaged in studies at a U.S. institution. Up to 12 fellowships will be awarded in two categories: 1) Research Fellowships, supporting doctoral students who wish to use CHC as a primary resource for a dissertation; and 2) Pre-Prospectus Summer Fellowships, supporting doctoral candidates in determining how CHC may serve their research needs as they prepare the dissertation prospectus. Application deadline is Friday, February 1, 2013.
For additional information and application instructions, visit http://library.miami.edu/chc/fellows/.
Application form and guidelines »

You can make a difference
We are who we are because of you. Thank you so much for your interest in the Cuban Heritage Collection and what we do. With your support, we are able to grow, care for, and provide access to the richest collection in the U.S. of research materials on Cuba and the Cuban diaspora. Through our instruction activities, fellowship programs, and exhibitions and events, we strive to serve as a center for scholarly inquiry and discovery.
Please help us continue to grow and serve you. Here's how:
Make an unrestricted gift to the Cuban Heritage Collection. The University of Miami Libraries' online giving form is fast, safe, and secure. In the "Designation" field, please be sure to select "Cuban Heritage Collection."

Happy Holidays from the CHC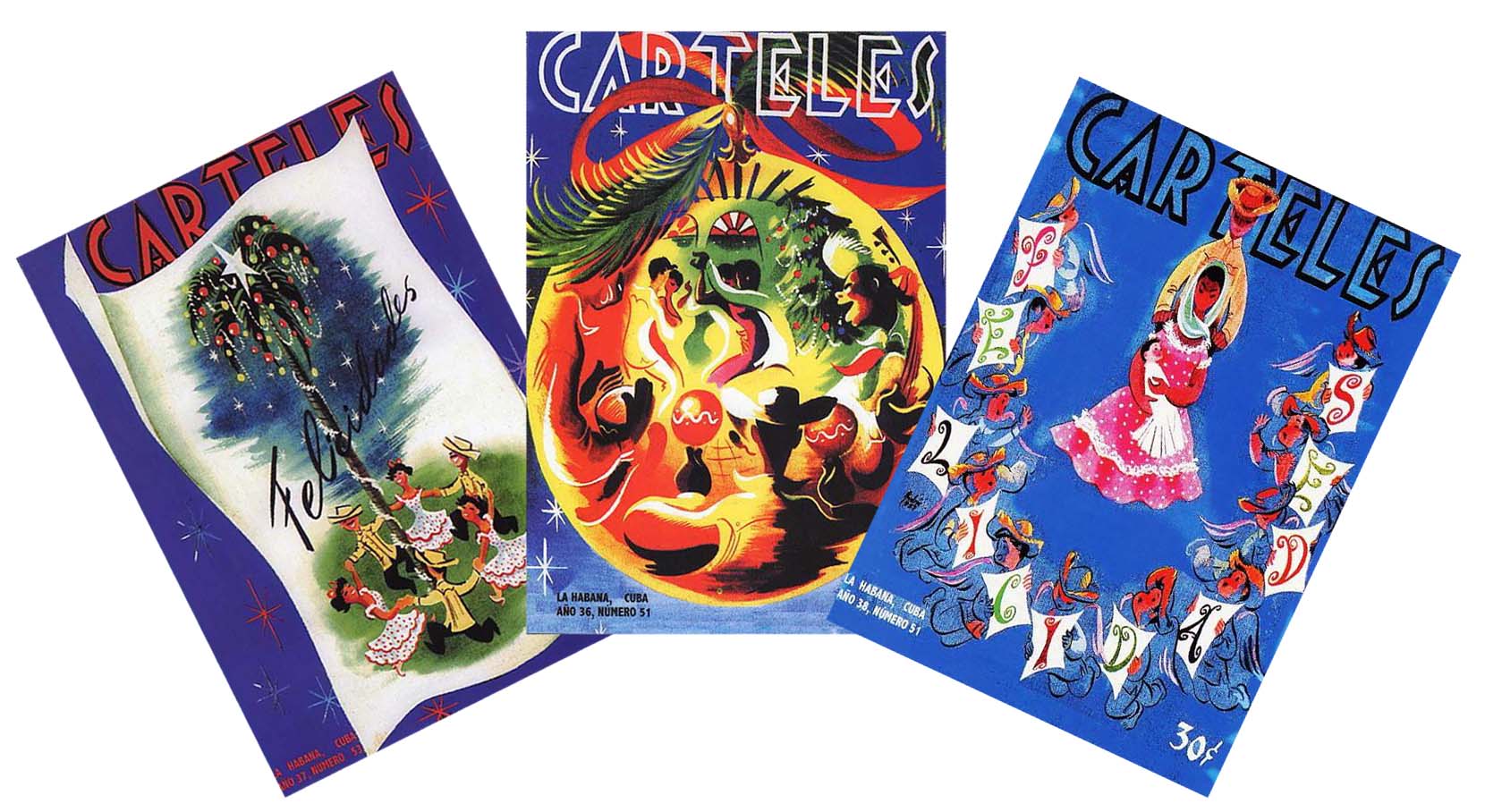 The CHC family would like to wish you and yours a happy holiday season! If you're not done with your gift shopping, check out our gift shop. All proceeds from the sale of CHC gift shop items support the Cuban Heritage Collection and its programs. To place an order, please call 305-285-4008 or send an e-mail to chc@miami.edu.

Browse through the items on sale in our gift shop »