Food and Memory: a semester of Cuban cooking-inspired features
As a complement to our spring exhibit, "Food and Memory: An exploration of Cuban cooking, 1857-today," we've rolled out several new blog series related to Cuban cuisine. Our weekly series titled "What's cookin'", will take you take you on a culinary journey that explores the delicacies of Cuban cooking. From classic cocktails and cafecitos to traditional arroz con pollo and much stranger fare (read: blood), you'll be sure to find something that'll whet your appetite.
In our first two posts, we focus on three different preparations of a classic Cuban ingredient, the plátano, as well as a brief look at the history and uses for Havana Club rum.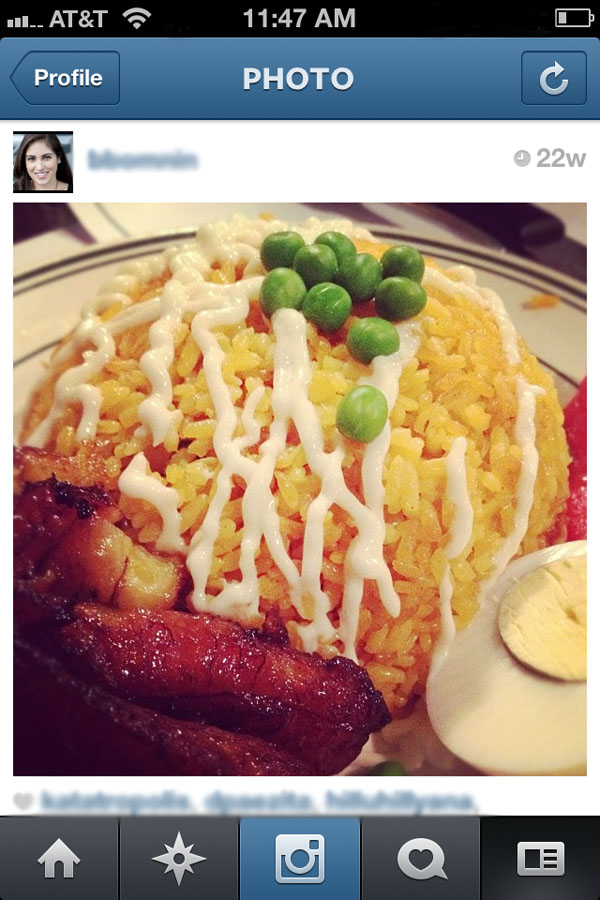 With the current prevalence of food photography thanks to mobile apps like Instagram, we want to know: where do you get your Cuban food fix? We're especially interested in hearing about the unexpected places you've found Cuban food, from a Parisian alley to a street corner in Pasadena.
Send us an email to chc@miami.edu with a photo and description of where you've found your fix. We'll be posting submissions over the next few months.

Read more posts related to the "Food and Memory" exhibit

Cuban Heritage Collection Research Colloquium on March 22nd
Join us this semester for CHC Research Colloquia highlighting research undertaken at the Cuban Heritage Collection at the University of Miami Libraries. The spring 2013 series focuses on research by University faculty.
Elena Díaz-Versón Amos Conference Room Roberto C. Goizueta Pavilion Otto G. Richter Library, 2nd Floor University of Miami, Coral Gables, Florida.
Friday, March 22, 2013 at 12:30 p.m. Sites that Speak: Miami through its Spanish-Speaking Performing Spaces, by Lillian Manzor, Associate Professor of Spanish in the Department of Modern Languages and Literatures at the University of Miami.

Friday, April 12, 2013 at 12:30 p.m. Translator of the Afro-Cuban Religious World: Lydia Cabrera, by Michelle Maldonado, Associate Professor of Religious Studies at the University of Miami.
Light lunch will be served. RSVP required: 305-284-4900 or chc@miami.edu.

Visit our Events & Lectures web page for more information.

Love, archived: new collection showcases Cuba's National Poet, Agustín Acosta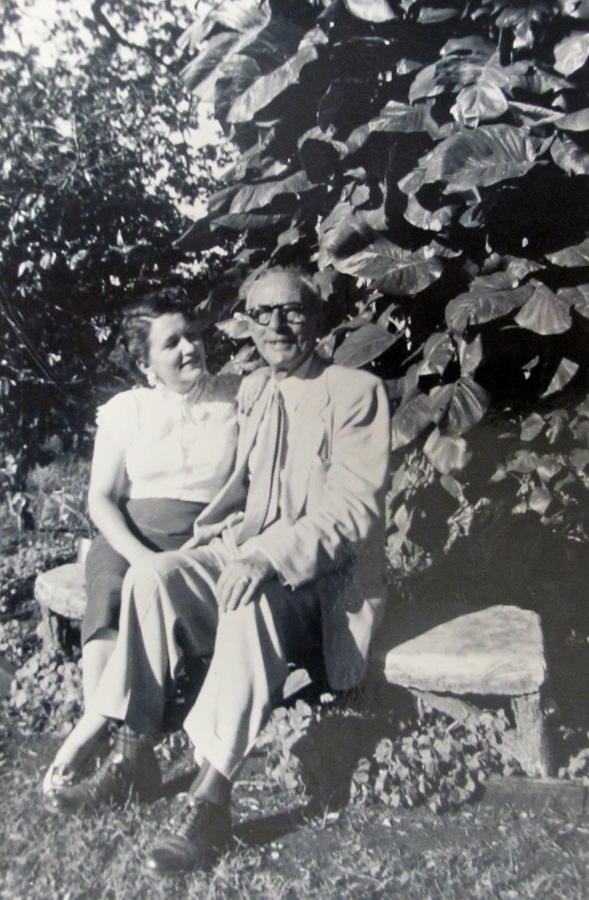 Agustín Acosta (1886-1979) was a Cuban post-modernist poet and statesman active in the 20thcentury. Named Cuba's National Poet in 1955, Acosta's early literary work exemplifies the characteristic pessimism of Cuba's turn-of-the-century lyrical poetry, melding the postmodern with modernist and Romantic sensibilities in an expression of love for his country.
His greatest love, however, was Consuelo Acosta, his wife of over thirty years. Acosta wrote extensively to Consuelo from the 1930s to the 1950s during periods of physical separation due to work and illness during their courtship and early marriage. Continue reading »

The finding aid for the Agustín Acosta Papers will soon be available online.

Newly Digitized: completed digital projects in fall 2012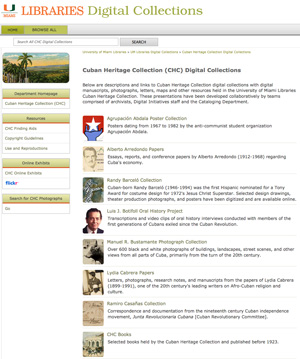 The Libraries' Digital Projects team worked diligently during the fall 2012 semester to make steady progress on digitization goals. The team digitized and created metadata for several new collections and additions to existing collections. Their efforts are now available to the public and viewable at any time on the UM Digital Collectionswebsite.
In January, we announced the digitization of a new digital collection containing 19th century papers of the Junta Revolucionaria Cubana from the Ramiro Casañas Collection, which included a total of 664 pages of correspondence documenting the activities of the Junta's chapters in New Orleans, Philadelphia, and New York. In addition to this new collection, the team was able to add material to existing collections. Continue reading »

To view other digital collections, visit the CHC Digital Collections website.