Recommendations for interview candidates sought for the Luis J. Botifoll Oral History Project
The Luis J. Botifoll Oral History Project is dedicated to conducting interviews with members of the first generation of Cubans exiled since the Cuban Revolution. Interviewees include political prisoners, visual artists, community activists, entrepreneurs, and others. The Project was launched in April 2008 with the support of the Amigos of the Cuban Heritage Collection and aims to record and provide access to these testimonies in support of the Cuban Heritage Collection's efforts to document the Cuban experience on the island and in the diaspora. To date we have recorded 47 interviews, 19 of which are available online.
This May, the Botifoll Oral History Project Selection Committee will meet to choose the next round of interviewees for 2011-2012. If you know of someone who would be a good candidate to interview as part of this Project, we invite you to submit their name and information by completing the form here »

The Tom Pohrt Photograph Collection now available online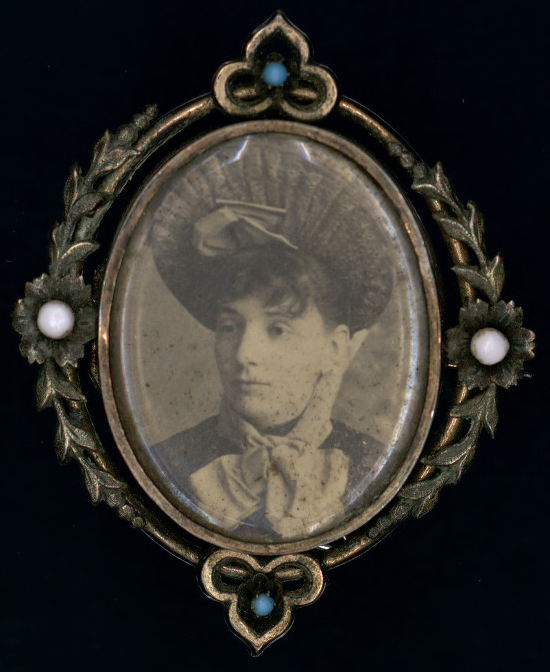 Editor's Note: Last year, we acquired the Tom Pohrt Photograph Collection, an invaluable collection of photographic images of Cuba in the 19th and 20th century. With funding from The Goizueta Foundation, we digitized the entire collection, which includes albumen prints, daguerreotypes, ambrotypes, and stereographs. We are excited to announce that it the digital collection is now available for online viewing.
Tom Pohrt, of Ann Arbor, Michigan, is an author and illustrator of children's books. He is also a collector of Cuban photographs, documents, and memorabilia. We asked him to write a guest article about his photograph collection.
The motivation behind my collecting historic photographs of Cuba began out of simple curiosity. I wanted to know more of Cuban history and its people.
A longer answer to this might come from having parents who instilled in me a sense of curiosity and the value of knowledge for its own sake. My father was a life long collector of American Indian artifacts. The Detroit Institute of Arts and the Buffalo Bill Museum in Cody Wyoming are now home to this collection. The exposure growing up around my fathers passion in this aspect of American history had a rich and profound effect on me.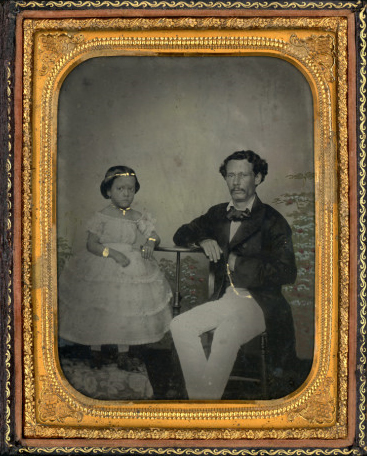 Like many of my generation I grew up reading and hearing of Cuba during the years of the Cold War. I had a passing knowledge of the "Spanish American War" but that was the embarrassingly limited extent of what I knew of Cuba. Eleven years ago I had my first opportunity to travel to the island, to see and explore some of its history first hand. It left a lasting impression and since I have returned many times.
This collection was put together by purchases made from other collectors and dealers from around the world. Books and photographs were also found in the odd rare book and antique shop. Early on I decided to let the photographs I was finding direct the focus of my collecting. Soon I found that part of the strength of this collection lay in the mid 19th century photographs I was coming across. As a comprehensive history of early photography in Cuba has yet to be written I felt this period demanded special attention.

Learn more about the Tom Pohrt Photograph Collection »

Scholar Spotlight: Clarisa Mondejar
Clarisa Mondejar is a Ph.D. candidate in History at the University of North Carolina at Chapel Hill and was in residence in the Cuban Heritage Collection in the summer of 2010 as a Graduate Fellow. Her research project is entitled "Ordinary Life in Extraordinary Times: Daily Life in Havana, 1895-1898." Clarisa applied for the dissertation research fellowship with the goal of finding narratives of individuals living and visiting the island during the 1890s. During her time as a Fellow, she found such sources in abundance and also encountered many primary sources she never expected to come across.

During her research, Clarisa consulted a number of personal narratives of persons living and experiencing the island and Havana during the war period, including Cuba Past and Present by Richard Davey, Cuba, an Illustrated guide book on the island by Abel Linares, and The Standard Guide to Havana. These provide an intricate sense of the daily life in Havana from the perspective of residents of the city. The Standard Guide to Havana, for instance, "guides visitors through the sights and sounds of Havana during the period and attempts to translate words alongside customs and cultural traditions of the residents of Havana for visitors." Along with these personal narratives, Clarisa also consulted autonomist and annexionist pamphlets that were sometimes sold and often handed out covertly throughout the city as war raged on in the countryside. She highlights these as a particularly exciting find as "residents of Havana were political, but found it difficult to participate in politics and political discussions given the Spanish's tyranny during the last years of their control." Other sources included La Gaceta de la Habana and the Capitanía General Collection.
Along with the primary sources that she was able to incorporate into her dissertation, Clarisa cites the CHC faculty and staff as being a tremendous asset to her research experience and as frequently going above and beyond their own work responsibilities for her. As just one example, she mentions that Esperanza B. de Varona, Chair of the Cuban Heritage Collection, allowed her to borrow two very precious fans owned by the CHC for an academic presentation in the library as well as permitted her to see the very first, hand-written draft of Leonela by Nicolas Heredia. She furthermore gave her ideas on a daily basis of sources to consider and guidance regarding how to possibly approach research and organizing her sources.

Learn more about Clarisa Mondejar's research »

Watch Claris Mondejar discuss her research and experience at CHC »

Meet the staff: Gladys Gómez-Rossié

Gladys Gómez-Rossié was born in Havana, Cuba, and came to Miami when she was 14 years old through what she later found out was the Pedro Pan Program. She went to live with her extended family, the Dauvals, in Flushing, Queens, NY. After a year there, she returned to Miami to live with the Hernández family, who had been taking care of her younger brother. Her first job was at the University of Miami Family Medicine Department, which led her to apply to a job opening at the Otto G. Richter Library in the Periodicals Department. That was 43 years ago, and she has been with the Libraries ever since.
While she was working with serials, Gladys took part in a project that exposed her to the Library's Cuban materials. At that time Cuban émigré lawyers needed to prove the legitimacy of their degree to be able to practice in the U.S., and one way to do that was to locate the official notice of their being sworn in as a practicing lawyer upon graduating. These notices were published in Cuba's Gaceta Oficial. During her lunch breaks, helped countless lawyers find their citation. During this time, she got to know some of the other Cuban librarians and staff.

Learn more about Gladys Gómez-Rossié »