Meet the staff: Lesbia Orta Varona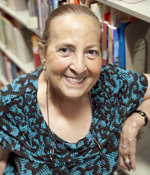 Nineteen sixty-six: a time before computers and online catalogs when microfilm was the norm and the Cuban Heritage Collection had not yet been established. Nineteen sixty-six: the year Lesbia Orta Varona joined the staff at the University of Miami Otto G. Richter Library. She has seen the library grow and change, welcoming new technology and adapting to the evolving needs of its patrons.
Starting in acquisitions, Lesbia eventually moved on to work with U.S. government publications, all while collecting Cuban books and periodicals on the side. She remembers when, as the head of the Microforms and Reserves Department, computers were finally implemented for online cataloguing in the 1980s. The Cuban materials she accumulated would later become part of today's CHC collection.
Meet the Staff: Lesbia Orta Varona from Cuban Heritage Collection on Vimeo.

Learn more about Lesbia Orta Varona »

Picture This, our new blog feature
Over the last 10 years, we have digitized thousands of photographs and other images of Cuba and its diaspora. With "Picture This", our new blog series, we will be sharing with you some of our favorite pictures. Who better to launch this series than Lydia Cabrera (1900-1991) and Amelia Pelaez (1896-1968). The writer and the artist traveled together from Cuba to Paris in 1927 to study art. This photograph is from one of Cabrera's scrapbooks found in her collection of personal papers in CHC.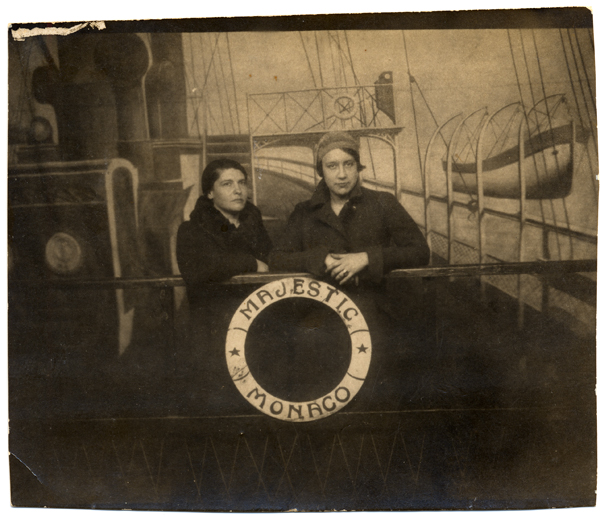 Amelia Pelaez and Lydia Cabrera en route to Europe aboard the Majestic Monaco, 1927. From the Lydia Cabrera Papers.
View full record for this image. Browse the digital collection

To learn more about our digital materials, visit the CHC Digital Library.

Scholar Spotlight: Susana Rodríguez Drissi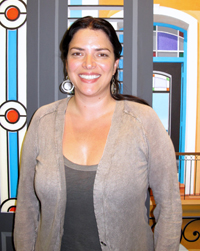 Susana Rodríguez Drissi is a Ph.D. candidate in Comparative Literature at the University of California, Los Angeles. For one month in 2010, she was the first Graduate Fellow in residence at the Cuban Heritage Collection. Her research project, entitled Desert(ed) Islands: Cuba and Algeria from the Nineteenth Century to the Present, explores the Cuba-Algeria connection by looking into Cuba's historical and political relationship with Algeria in the late 1950s and early 1960s.
While at the CHC, Susana examined the historical and cultural exchanges between Cuba and Algeria by analyzing selected journals, works of literature, performances, posters and images. Specifically, she looked through journals, such as Revolución, Bohemia, Verde Olivo and Granma, and less known Cuban publications, such as El Arabe, as well as foreign journals, such as Paris-Match and Times. Among her findings, she was very pleased to come across a soap opera, or telenovela, written by Delia Fiallo entitled, Bajo el cielo de Argelia, comprised of 88 chapters and broadcast in Cuba, in 1962, on Canal 6 de CMQ-Televisión; as well as the memoirs of Jorge (Papito) Serguera, ambassador of Cuba in Algeria, Che Guevara: La clave Africana-Memorias de un comandante cubano, embajador de la Argelia postcolonial.
Following her time at CHC, Susana went on to conduct archival research at the Bibliothèque Nationale de France and Archives of the Algerian War 1954-1962 at the Paris Préfecture de Police.

Learn more about Susana Rodríguez Drissi's research.